What a weekend! I can't believe it's almost gone, and I didn't get any real rest. Grrrr….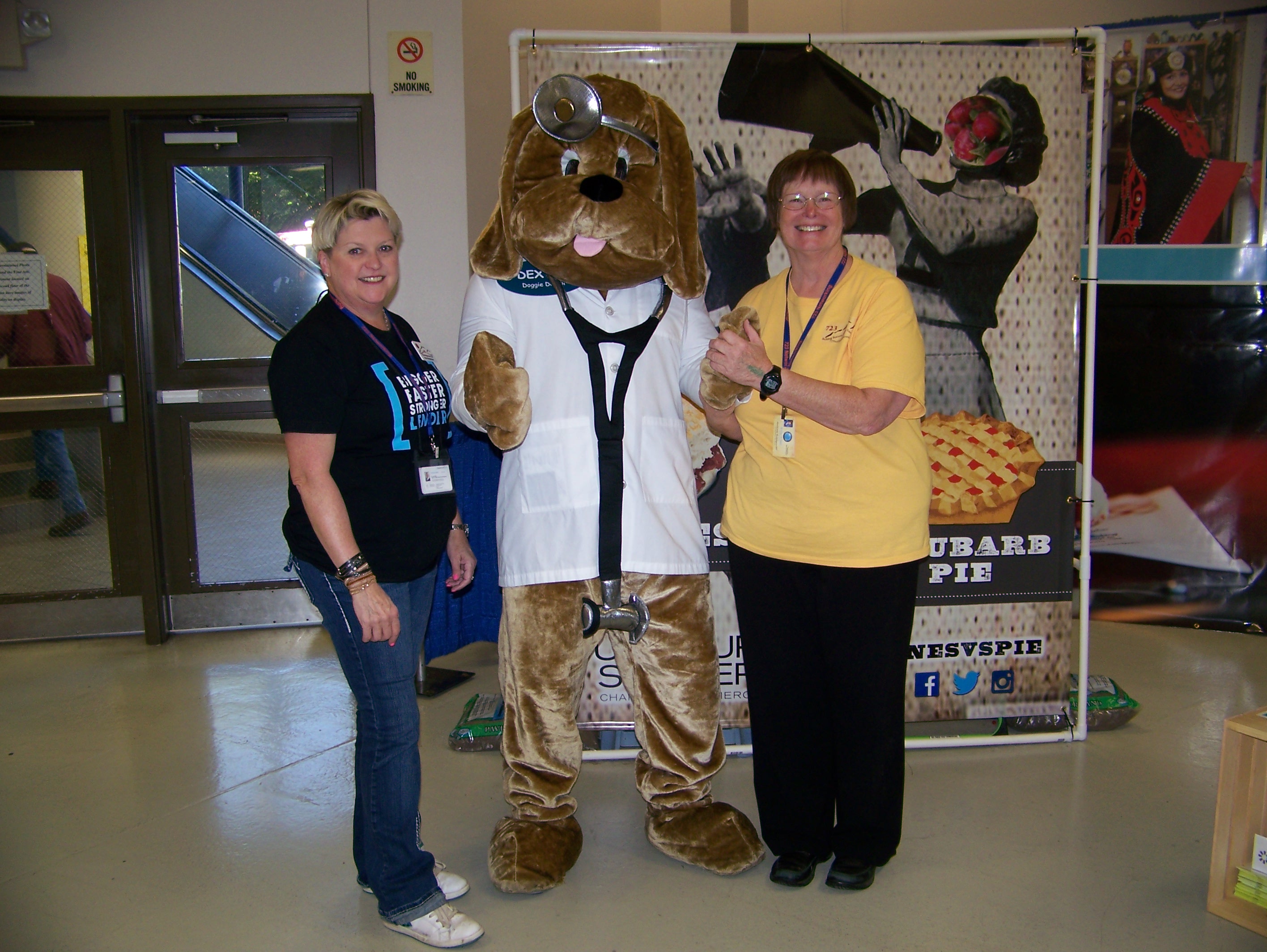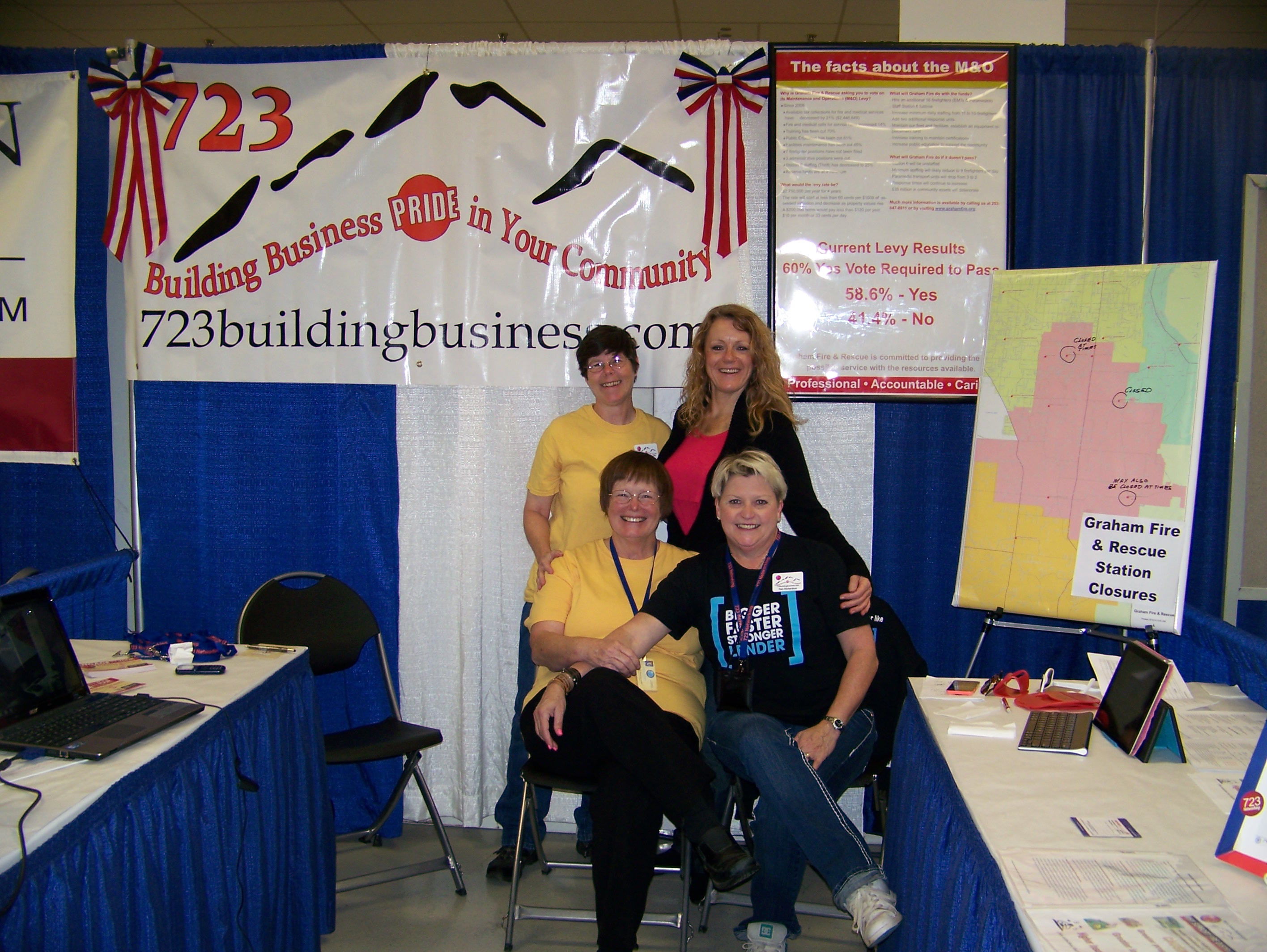 Saturday I was at the Puyallup Fair from 9 a.m. to almost 5 p.m.  Lisa Twining Taylor, Sandra Austin, Pam Richardson and I I occupied the 723 booth from ten to two and then I wandered around the fairgrounds with Lisa Twining Taylor and Sandra Austin for a while before heading out. (Pam left earlier to get to a reunion.)
Getting out of the fair took longer than getting in. The traffic was horrendous, so I didn't get back home until almost six.
This morning I served in the nursery at church for two and a half hours and then drove to Orting to ride my bike. On the way back off the hill, about a mile from my SUV, I got a blowout in my rear tire and had to walk the last part of the journey in shoes not made for walking. And it was 85 degrees. But I walked slowly–just strolled–so it wasn't too bad.
I'm just glad I got the blowout where I did and not six miles up the trail! I had already imbibed the bottle of water I brought along, so it would have been a long, dry trek had I lost the tire farther up the road!
I saw And and Jina Cieplik on the trail, too. They were with friends from Everett for the weekend. Looked like they were having a great time.
What else? John Assaraf has sent me three clients, so I'll be serving at least one of them this week, more than likely. I'll also get three or four more assignments from him, too…so I should stay busy the rest of September.
I'll be pet-sitting a friend's three dogs for a week and a day starting on Wednesday. That'll be fun.
I have a one-to-one networking meeting with Steve Garvin on Thursday that I'm going to try to move to later in the afternoon because I want to sit in on John's webinar and don't want to have to bail during it.
That's all, folks!