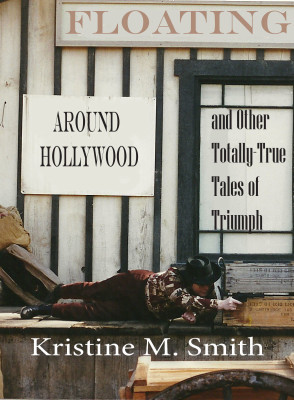 About the Book
The author worked steadily in Hollywood from 1991-2003 as a writers' and producer's assistant, switch board operator, casting receptionist, executive secretary, hardware lease administrator, newsletter writer, and website creator, very often while "floating" – serving as a "temp" secretary or assistant in Production or Administration. While she hardly set Hollywood on fire (in a high-profile way), she achieved goals through dogged determination, a wildly contagious sense of the absurd, and lots of hard work. If your dreams include working in Hollywood, this book reveals one laugh-a-minute avenue for getting your foot in the door, and provides ample evidence that you don't have to be perfect (by a long shot) to be valued in – and valuable to – the entertainment industry.
Disclosure of Material Connection: Some of the links in the page above are "affiliate links." This means if you click on the link and purchase the item, I will receive an affiliate commission. I am disclosing this in accordance with the Federal Trade Commission's
16 CFR, Part 255
: "Guides Concerning the Use of Endorsements and Testimonials in Advertising."